Zed Black Dhoop Cones Boxes (Rose, Mogra, Sandal and Lavender) – Pack of 12
₹300.00
Description
Price: ₹ 300.00
(as of Jun 29,2022 10:10:28 UTC – Details)
Product Description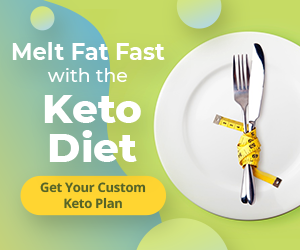 MDPH is one of the renowned groups that offer a wide assortment of product range like, Agarbatti, Dhoopbatti, Dhoop Cones, Dhoop Sticks, Poojan Samagri. MDPH's brands Zed Black & Chakra feature an extensive array of aromatic incense sticks that are available nationally as well as internationally.
About Aromatic Dhoop Cones & Fragrance Sticks:

Among the variety of incense sticks or dhoop cones available, you can choose this pack of dhoop cones for amazing fragrances such as Lavender, Sandalwood, Mogra and Rose.
Dhoop cones are known to purify bad air and create a more positive and encouraging environment. Whether for spiritual purpose or for meditational one, dhoop incense cones are used for a variety of reasons throughout India.
Dhoop cones burn firmly and deliver soothing fragrances for calmness and create a peaceful ambiance in our home or wherever they are used.
If you are someone who is seeking premium quality and mesmerizing scented dhoop cones that can add more to your 'spiritual time', then opting for this product can be an ideal decision. Crafted out of the finest quality ingredients, it is must have to purify the environment and leave a magnificent and alluring fragrance.
Get the Best of these 4 Fragrances:

Needless to say that fragrance brings life to the home. It instantly transforms an uninviting and boring aura into an inviting one and encourages your mind and soul. When talked about fragrance, Dhoop Cones are the most ancient and efficient products that add more to the purity, sacredness and vitality of an area by adding exquisite fragrance to it. The Fragrances- Lavender, Rose, Jasmine and Sandalwood helps you feel fresh and reinvigorated. Use it while performing daily rituals, while offering prayer to god or for experiencing the aromatic ambience. These Dhoop Cones, when lightened up make the environment sacred, pure and magnificent. Hence, considered as one of the most sacred and useful elements in Indian culture.
Values That Inspire Us to Offer you the Best Quality:

Processing over 20 millions of incense sticks/ dhoop cones every day, we at MDPH, understand what our buyers expect from us so, we work on values such as innovation, quality, growth, customer, and most importantly, building trust by giving the best to all the precious customers!
Long lasting Fragrances –
Manufactured by a team of dedicated professionals who make sure that you always get the finest quality products.
Gift it to your near and dear ones and let them feel the utmost of tranquillity.
Caution –
Keep out of reach of children.
For fragrance purpose only.
Keep them away from flammable materials.
Never leave burning flame unattended.
Make sure ashes fall on the fireproof surface.
Directions for Use –
Light the tip of the dhoop cones until it flames.
After tip glows, blow out the flame.
Make sure not to place it near plastic or paper
Experience the utmost of tranquility
One product- many fragrances! – The product encompasses12 Boxes. There are 20 dhoop incense cones per box. (Total No. of Dhoop Cones – 240 Dhoop Cones). You get three boxes for each of these fragrances – Rose, Mogra, Sandal and Lavender.
Use cone incense for offering your prayers or while meditating or relaxing. It will unquestionably boost up your confidence, create encouraging environment and purify the atmosphere while spreading the lingering aroma all around.
Dhoop aroma cones not only spread mesmerizing and lingering incense scents but will also make everyone go wow! You will undoubtedly love these 4 fruity and unique fragrances!
Convenient to use and easy to light up, these cones are worth every single penny. Gift it to your near and dear ones and let them feel the utmost of tranquility.