Sale!
mCaffeine Naked Detox Green Tea Hair Oil | Hair Growth | Onion Oil with 12 Essential Oils | All Hair | Mineral Oil Free | 50 ml
₹345.00
Description
Price: ₹ 345.00 - ₹ 325.00
(as of Dec 02,2022 02:21:02 UTC – Details)
Product Description
A perfect blend of Green Tea, Onion Oil with 12 essential oils, mCaffeine Green Tea Hair Oil will promote hair growth and keep your scalp healthy. This hair oil has green tea which is rich in antioxidants that fight free radicals. Green Tea also prevents sun damage due to UV rays. The natural caffeine in Green Tea helps fight free radical damage, it also penetrates into the hair follicles and strengthens hair roots as well as the hair shafts. Vitamin E in the hair oil nourishes scalp & Onion Oil promote hair growth. Elevate your senses with the herbal aroma of the hair oil. Make this hair growth oil a permanent addition to your hair care regime and you shall see a noticeable difference in your hair health!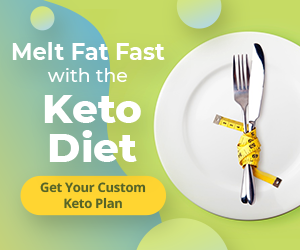 If your daily schedule doesn't allow you to go for a heavy oiling routine then this light, the non-greasy formula must be your pick. Infused with natural ingredients, this hair oil is an ideal pick for your oiling regime. This elixir nourishes the scalp, promotes hair growth and makes hair frizz free. Its rich formula controls hair fall and minimizes hair thinning and breakage. At the heart of this hair oil is Green Tea which has antioxidants that fight free radicals, reduce dandruff, make hair thick and strong. The natural caffeine in the Green Tea strengthens the hair roots and promotes moisture retention. Apply this non-sticky hair oil on scalp & hair lengths to experience deep nourishment.
Green Tea and Caffeine – Rich in Antioxidants

Green tea is rich in antioxidants which fight free radicals, protects the hair & detoxifies the effects of toxins collected on the scalp due to pollution. It reduces dandruff and eases the scalp from itching and buildup. Green tea helps promote hair growth and also makes hair thicker & stronger. Green Tea is a natural source of caffeine which energizes the hair follicles and makes hair stronger and healthier. Due to toxins and pollutants, our hair becomes dull, rough and lifeless. Caffeine in green tea fights these toxins and free radicals to give you healthy hair. It penetrates into hair shafts and make them smoother & strengthens them. Caffeine gives your hair the shine you always desired!
Argan Oil and Olive Oil – Tame Frizz and Improve Hair Elasticity

Our hair shafts tend to get brittle over prolonged sun exposure & pollution. This causes the hair to become rough and develop frizz and split ends. Argan Oil and Olive Oil seep down in the hair shafts & tame frizz and improves hair elasticity. These oils nourish the hair making them smoother and shinier. Argan Oil and Olive Oil are nourishing oils and are beneficial for the overall health of the hair. These oils also help in deep conditioning of the hair making them stronger, smoother and healthier with every application of the hair oil!
Onion Oil with 12 Essential Oils

Replenish your hair with Onion Oil! Onion Oil helps promote hair growth, improves the health of the hair, reduces hair thinning. This Hair oil is the perfect blend of Onion Oil and 12 essential oils like Sunflower Oil, Sesame Oil, Olive Oil, Coconut Oil, Argan Oil, Bhringraj Oil, Amla Oil, Grapeseed Oil, Brahmi Oil, Neem Oil, Carrot Seed Oil. These oils have various benefits such as hair fall control, frizz control, reduced damage to hair follicles, minimized breakage. Make this hair oil a part of your hair care regimen to get stronger, healthy hair
How to Use

Make sure you use this natural green tea oil weekly for getting those dreamy luscious locks. Brush your hair to get rid of knots and tangles. Section your hair in parts and apply the Oil with circular motions. Focus on the roots. Use your fingertips to stimulate the scalp by massaging it for 10-15 mins, let the caffeine in the Green tea penetrate into the follicles and strengthen them. Leave it overnight and wash off with the naked detox green tea shampoo for healthier hair.
Something for Every Hair!

This non-greasy, non-sticky hair oil is designed to elevate your hair oiling experience. Whether you have oily, dry or normal hair type this hair oil is an ideal pick for you. This green tea hair oil is enriched with natural and organic ingredients and 12 essential oils which tame frizz, improve hair elasticity, and promote hair growth. The oil is free from harmful chemicals like Silicones and Mineral Oils. Include this hair oil in your hair care regime and watch your hair grow stronger, healthier and shinier!
Describe your products in three words.
Unique | Natural | Honest
How did you come up with the idea for this product?
Caffeine has been in news and research for a long time for the plethora of benefits it holds. It was about time the Indian Consumers fully experienced the true benefits of caffeine. With coffee being an integral part of our day to day lives, we wanted to introduce the most loved ingredient into the most significant part of our life – Skin and Hair care. But we didn't want to add just another brand in an already cluttered industry. We had one motto – to give India a purposeful brand. We wanted to create a socially conscientious brand that not only is true with its products but also respects differences of the color. In a society burdened by the pressure of the shade card, we believe and promote Confidence Over Color.
What makes your product special?
MCaffeine is a promise of honesty. All our products are a result of extensive research and advanced technology. With Caffeine at the heart, every product is a unique blend of selected ingredients to fulfill the promise of complete skin and hair care. Caffeine, the main ingredient, is a true superfood for the skin and hair with its benefits being multifold. Each combination is carefully curated to enhance and bring out the best properties that promote healthy and confident living. All our products are paraben free. And they're cruelty-free as none of them are tested on animals, making them ethically guilt free for use.
What has been the best part of your experience?
The best part of our journey is when our motto and beliefs truly resonated with our customers. When we first launched our products, we'd be lying if we said we weren't scared. But our unique blends were welcomed with so much enthusiasm and appreciated by all, which made the whole journey a truly pleasant and a wonderful experience.
EXPERIENCE BEST HAIR MASSAGES: Experience a sensuous yet calming massage with a balanced hair oil that is non-sticky & provides all the right nourishment, and moisturization. The soothing herbal aroma elevates your senses as you apply the mCaffeine Naked Detox Green Tea Hair Growth Oil. Get ready to ease dull, damaged hair and embrace healthy long hair with a natural sheen! Not only this, this hair serum will improve the health of the hair, by minimizing hair fall
GOODNESS OF ARGAN OIL, GREEN TEA, CAFFEINE, VITAMIN E & ONION OIL: This Hair growth oil will replenish your hair with pure Argan oil. Green tea in the hair oil fights free radicals that tend to damage the hair. It also protects your hair from damage caused by UV rays from the sun. Green tea restores the moisture balance and relieves dry scalp. Caffeine in the hair oil strengthens the hair follicles. Vitamin E in the hair oil nourish scalp & Onion Oil promote hair growth
MADE WITH CARE: FDA Approved | Mineral Oil Free | Dermatologically Tested | Cruelty-Free | Use in all seasons | Paraben Free | For All Hair Types | For Men & Women
HOW TO USE: Make sure you use this natural green tea oil weekly for getting those dreamy luscious locks. Brush your hair to get rid of knots and tangles. Section your hair in parts and apply the Oil with circular motions. Focus on the roots. Use your fingertips to stimulate the scalp by massaging it for 10-15 mins, let the caffeine in the Green tea penetrate into the follicles and strengthen them. Leave it overnight and wash off with the naked detox green tea shampoo for healthier hair