Sale!
Maxime Candles Lavender Scented Ceramic Aroma Oil Diffuser and Tealight Candles (25ml, 13 cm x 9 cm x 11 cm, Black)
₹499.00
Description
Price: ₹ 499.00 - ₹ 265.00
(as of Oct 04,2022 22:32:31 UTC – Details)
Product Description
Moon Star Black Aroma Diffuser by Maxime Candles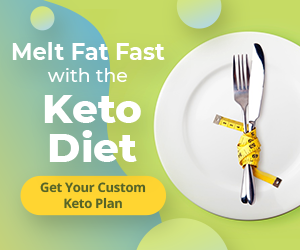 Let your home smell like your paradise. Beautiful Designed Oil Diffuser Gift Set is simply designed to fill your surroundings with natural fragrance.
Creating a truly meaningful and memorable experience for you and your guests alike, is a job well done by this oil diffuser. Well-being in its purest state, it's an ideal way to keep your home smelling divine, no matter what the season. Made by hand with meticulous attention to detail, it also makes a decorative display with the flickering flame of the tea light capturing & casting a warm glow of the carving on the surface.
Decorative Burner comes with 2 tealight candles and one fragrance oil. Simple and stylish, this burner works with any decor.
Handcrafted for Perfection

Handcrafted by artisans and made to spread fragrance – a perfect decor item for any room Bright glossy color, with Moon & Star shaped outlets that disperse flickering candle light – change your evenings to an 'experience' Can be used as a diffuser, burner, or Great Decoration for Living Room, Balcony, Patio, Porch & Garden. These are perfect for adding a decorative touch to any room's decor. When burning, with a tealight, it will diffuse fragrance into the air from the oil or wax melts. Perfect for everyday use, gifting, wedding, events, aromatherapy, Spa, Reiki, Meditation, Bathroom setting.
Choosing the Right Fragrance

Breathe new life into your home's personality; Here are some ways to get the most out of these fragrances.
Choosing the right fragrance for your living space is a simple process,
Outdoor smells like Musk suit an active & masculine atmosphere
The fragrance of Jasmine set the mood for love, and the calming essence of Lavender helps you relax .
If you are looking to create a comfortable, friendly and functional living space, use warming base fragrances like Rose. The calming, yet energetic notes of these fragrances help you stay relaxed & calm, while stimulating an active lifestyle.
Go in for Lemon Grass if you are looking for a natural deodorizer
if you are looking to create a clean room then Eucalyptus is for you, apart from the aroma it also has antiseptic qualities
Available with 7 fragrances
Mogra Jasmine Eucalyptus Lemongrass Rose Musk Lavender Also available without Fragrance Oil
How to use:
Pour some water in the bowl Add some essential oil in the bowl Place a tealight inside the diffuser and light it. The heat from the tea light quickly warms the water and oil, which diffuses the aroma in the air Place in a prominent spot to experience an enduring sense of your favorite smell!

All Maxime Candles products are proudly made in India and are made for the world.
Package Contents: 1 Oil Diffuser/Burner, 5 Tealight candles, 1 Aroma Oil
Item Size: 13 cm x 9 cm x 11 cm
Highly fragrant oil diffuser Easy to use and excellent home product Great decoration for yoga or meditation room
Made to deliver a fine mist of natural aroma to enhance your mood
Beautiful and affordable product for home and workplace A good gift for warming the evenings with lights and diffusion of scents
Open the package and start using, includes one aroma burner, 5 tealights and 25ml fragrance aroma oil