Sale!
Homesake® Moroccan Yellow Glass Crackle Mosaic Candle Holder, Tea Light Holder Votive, Set of 2
₹800.00
Description
Price: ₹ 800.00 - ₹ 413.00
(as of Nov 29,2022 08:11:44 UTC – Details)
Product Description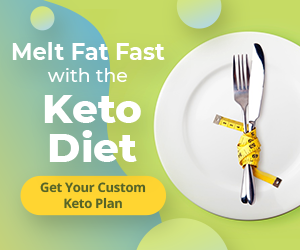 Who says you always need a special occasion to light some candles and use your favourite candle holders? You can create a cosy atmosphere at home anytime, any day of the week. With our wide range of scented and unscented candles and accessories, you'll find all you need to dim the lights and turn on the atmosphere.
Create ambience and atmosphere in any room using candles and candle holders. Our collection of tapered candles, votive, tea light holders and candelabras will instantly transform your home into an inviting and relaxing space for everyone to enjoy. From individual candle holders crafted to hold pillar candles to hurricane lanterns, scented candles and dinner candles; we've got a variety of styles to suit your space.
Mosaic Glass Candle Holder
The perfect vintage addition! This candle holder looks just like something you picked up at a thrift store! Add tealight or votive candles for a beautiful candlelit display The colourful glass will add a burst of colour wherever you place it!
Crackle Pattern
This is Hand-painted glass Candle holder. It is handcrafted, colourful stained glass create the mosaic like effect. It can make a very unique and ethnic candle holder by the night. When lit up it makes a mesmerising rainbow coloured pattern all around it.
Made of Glass
When the night falls, you light a candle, it absolutely will create warm and romantic atmosphere for Marriage proposal, Wedding anniversary and Candlelight dinner. It can be widely used to decorate Home, Bars, Hotel, Parties, Birthday, Holidays, Wedding, or ther occasions.
Stylish Architecture and Great Decorative Home Decoration.

The holders sparkle and glow when the tea light is added, giving a warm and romantic light. Great craftsmanship and excellent quality. This candle holder loveliness comes as standard.Wonderful gift idea for housewarmings and other occasions. They are made entirely by hand using traditional skills handed down from generation to generation.
Homesake – Premium Home Decor, Lighting & Furniture

Homesake is all about Home!
We design and craft furnitureand decor in a range of designs and sizes, allowing our customers to create a home that's unique to their lifestyle and space, and make the most of special occasions and life every day.
USES: These are perfect for adding a decorative touch to any room's decor. Perfect coffee table or fireplace centerpiece. These Round Candle Holders will give you tealights that special glow! Works with any standard tealight.candles. Ideal gift for Home, Fireplace, Wedding, Spa, Reiki, Aromatherapy, Party Favors Modern Art
TIP: A half teaspoon of water in the votive candle holder will make it easy to remove any remaining wax once the votive candle has burned out and cooled
DIMENSION: Weight – 340 gram, Dimension – 12x12x10 cm
DECORATION: They can accent your home or office for the right decor. Perfect for adding a decorative touch to any room's decor.